Our History
Everyone has a story and it's those evolving stories that shape who we are. Our team is made up of experts from all walks of life and have taken many paths to get to where they are today. We celebrate the roads that have shaped each of our characters and embrace the diversity that each brings because we know that our clients will benefit from the experience and knowledge.
It's our experiences that help us understand our clients and that have taught us to maximize every opportunity that we are given.
We have been using stories to connect companies to their clientele and we will continue to help define the stories of each of our clients.
Meet The Team
LUCAS FERRER
President | SEO Expert
STEVEN WERLEY
Coding & Web Dev
ERIN NOLAN
Graphic Designer
JAKKI ECKMANN
Social Media Strategist
CASSANDRA FERNDANDEZ
Social Media Strategist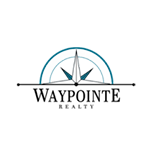 Some Of Our Clients
We work with businesses in all types of verticals and have developed strategies to increase the visibility for each our clients. We are happy to share some of our client' successes with you as well.
START PROJECT?
Contact Form