In the competitive world of real estate, real estate marketing is the best way to stand out.
Standing out can be easier said than done as there are a number of factors which all need to come together to really distinguish yourself from competitors. Hit or Click Marketing is a full-service real estate marketing firm. We have been working with businesses, both big and small, in real estate marketing for over 15 years, providing vast experience to draw on when it comes to creating and maintaining the identity that your business needs.
Many real estate agents focus their efforts on social media and while this is an important place to create a presence, online search is the predominant venue for people to look for real estate agents.
Free Consultation
During the Free Consultation we will go over:
Website Presence

Indexing Status

Organic Rankings
Technical Issues

Visibilities Issues

Recommendations
"Stopping advertising to save money is like stopping your watch to save time." -Henry Ford
Search Engine Optimization
SEO
Start building your local presence organically. Get your website ranking for the keywords you want.
Funnel Optimization
Funnel Optimization
Figure out where are you losing visitors on your website and how to layout a page for maximum conversion potential.
Pay Per Click Advertising (PPC)
PPC Advertising
Get immediate results by paying for placement on the top of Google when someone searches for any keyword you want.
Website Design
Web Design
Your website is many times a visitors first impression. It should also be a consistent lead source for you. Let us make you shine.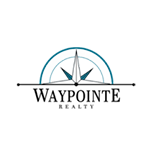 Some Of Our Clients
We work with businesses in all types of verticals and have developed strategies to increase the visibility for each our clients. We are happy to share some of our client successes with you as well.
START PROJECT?
Contact Form